Treats, Walks, and Dogs… Oh My!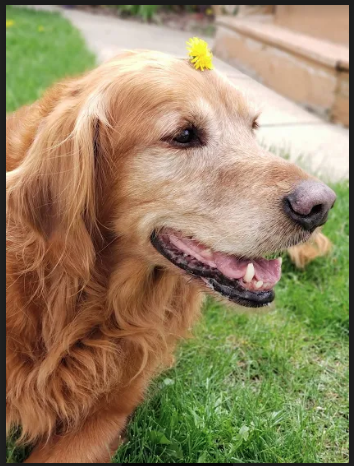 Charly, Rushmore, and Sadie are thoroughly enjoying quarantine. They are very happy with the extra treats, belly rubs, and walks. My three dogs are completely unaware of the outside world, nor do they need a reasoning for why their caretakers are home all the time. All that matters is the attention that they have been getting. They are as happy as can be, and their happiness is a nice reminder that life will continue on, even through this messy state that our society is in. 
During this confusing time, my dogs have helped me stay surprisingly calm. My three dogs are notorious for tearing up trash or leaving messes throughout the house, but they have been well-behaved recently. They are too busy playing outside or spending time with the people in the house to get into trouble, which is a win in my book!
My dogs have been helping me stay active during this time. I find the afternoon walks peaceful, and they are a great way to keep me on my feet. My dogs are a nice reminder that there can never be too many treats in a time of crisis. They are always there to lick up crumbs from my baking experiments, and of course, they're there to beg while I eat the finished product. During the days where I don't feel like getting out of bed, they're there to savor the comfort of my bed by my side. As much as they love going outside to play fetch, they also appreciate random naps throughout the day– like me!
Oftentimes, I find it hard to relax, especially with the whole world turning upside down, but it is much easier to lay back when I'm with my dogs. My three dogs bring a bit of extra joy into my home during this time. They have helped me appreciate my time at home, even though it feels like I've been stuck inside forever. My dogs and I have been helping others by staying inside and flattening the curve together. I don't think they care if we are stuck there forever, because they couldn't be happier than they are right now. Seeing them happy makes me glad that I can share quarantine with my loyal companions.