Staying Lively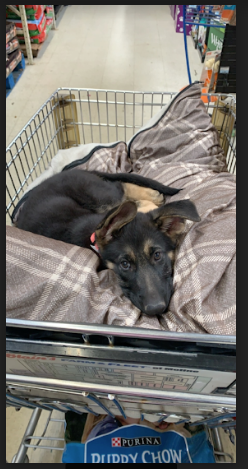 Every day we spend our time wondering when we will be able to have our normal lives back. We wonder if this pandemic will be over soon so we can see our friends and family like normal again. With all of this time off, many of us are finding new hobbies, learning more about ourselves, and adjusting our schedules to make the time fly by.
A normal day for me, before COVID-19 blew up in our faces, I usually like to fill my day with fun activities so I'm not bored at home. I always like to stay busy, so to do that, I would typically find something to do with my friends or family. This time of year, with it being so nice outside, I always try to find something to do outdoors. My friends and family and I would go on walks, either by the river or on the trails in the parks, we would go play sand volleyball, go to baseball games, go to the gym, and many more fun activities. My family has a campground they go to all the time this time of year, they like to go there because it's a nice getaway from town, plus there are many fun activities to do while out there. At their campground, it's always fun to ride around on the golf carts, go paddle boating, cookouts, and just hang out with the family. I have a lot of family that camps out there, so it's never boring.
It's a lot harder now to stay busy, obviously, but recently I've been able to make it work. My mom works every day, so while she's at work, I have been going to my dad's and grandparent's house, under safe circumstances, so I can feel sane, but also keep the day going by, while staying productive. My dad and grandparents are neighbors, so it's easier for me to go back and forth. My grandparents recently got a German Shepherd puppy, and she is quite the handful, so I have been helping them watch over her while they are working. I also will occasionally get some homework done there so I can change up the environment. At my dad's house, my dogs have bad separation anxiety, so I like to go over there to play with them and calm them down. It brings me joy to see my family, and I can grace them with my presence so it's a win-win for everybody! 
Aside from just seeing my family, I have been running errands for them and figuring out the remainder of my senior year. It hasn't been an easy fourth quarter for any of us seniors, but with everyone's support from the community, it has definitely lifted my spirits and I'm so thankful for the people who are thinking about us and reaching out! My biggest wish is this quarantine will be over soon so we can enjoy our summer like we have all planned.