What I Miss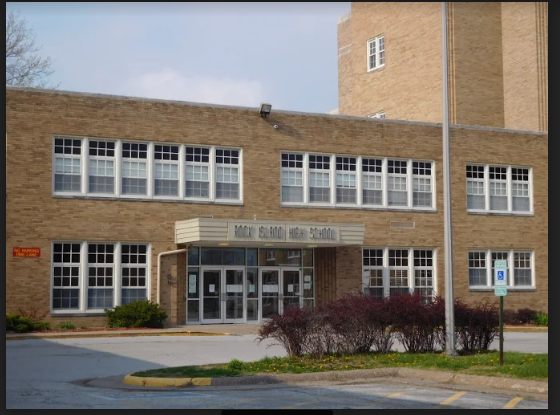 I don't miss school.  I don't miss waking up at six in the morning, dragging myself out of bed, scrambling to eat breakfast and pack a lunch, and running late out the door.  But I do miss hearing Herr Eli saying, "Guten Tag!  Wie geht's?" as I walk into my first period class every day.
I don't miss jamming my locker as the minute bell rang, and having to deal with the humiliation of asking for help, once again, from the main office.  I don't miss the security monitors yelling to get to class, or wearing a plastic ID.
"
But I miss the community.  I miss my friends.  I miss walking through the halls and smiling when people wave or say hi to me.  I miss seeing people's faces light up when I greet them, or give them a compliment."
— Larissa Pothoven
I don't miss falling asleep during class, or pinching myself to keep my eyelids from unceremoniously shutting.  But I miss my teachers.  I miss them asking about our lives and making sure we have everything we need to succeed.
I don't miss my stomach growling in the middle of class, or being out of breath as I run from third floor to first floor, then up to second floor to grab a snack and get to class on time.  But I miss sharing banana muffins with Ellie.  I miss my friends teasing me about eating oatmeal for lunch.  I miss the precious seven minutes between C Lunch and the beginning of the second half of class.  I miss Mrs. Greenwood's hugs.  I miss talking with Mrs. Hayek, Mrs. Greenwood, Mr. Carlin, and Mr. Catterton after lunch.  I miss handing out gum to my friends, or frantically asking them if they have a piece I could have.
I don't miss dragging around heavy textbooks from all my AP classes.  Or dealing with back pain because of the amount of homework in my backpack.  But I do miss reading and writing on paper instead of staring at glaring screens.
I don't miss stressing over assignments and late nights and mental breakdowns, but I do miss study groups.  I miss going to the Moline library or Cool Beanz after school with my friends to cram for giant tests.
I miss the drama rehearsals and band performances.  I miss taking pictures with my friends.  I miss the thrill of dressing up for prom, with heels too tall to properly walk in.  I miss looking at the encouraging note hung in my locker from one of my friends.
To sum up, I don't miss school.  But I miss certain aspects of it, including the people and activities.  Because school is more than a building; it's a community.