A Different Kind of Memory Making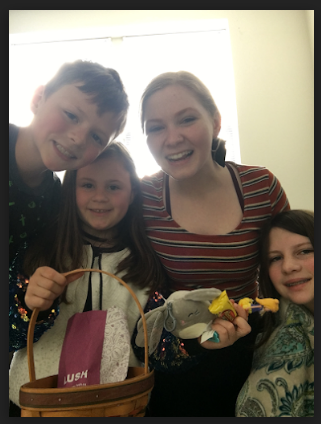 The media says the country is in lockdown. Every state has been advised to shelter in place. Streets are quiet and parks are eerie without the chirp of playful laughter. All of the community is begging for people to stay home, and as much as I'd like to, I cannot stay home. I lost both of my part-time jobs when the announcement came saying all non-essential businesses had to be closed, however, my aunt did not. My aunt is an essential worker, with three Rock Island/ Milan School District students, without school or their normal daycare, I had to step up and play the roles of cousin, babysitter, and teacher.
"
After graduation, I plan on attending college to prepare for a career in teaching, specifically Special Education, but I hoped I would have 4 years of college training to prep. For my cousins, the transition to E-Learning hasn't been the easiest. They struggle the most with focusing on a task in an environment they are used to being able to play, rather than learn. I am fully aware that my experience teaching swimming lessons for 45 minutes a day is no match for a first grader, a third grader, and a seventh grader 8 hours a day, but I sure am trying. These children crave recess with their friends and hearing stories from their beloved teachers, and they aren't too fond of the idea of doing so much homework. 
— Gwendalyn Waggoner
Despite the exhaustion I face when I finally return home after an entire day with them, I am grateful for the opportunity to strengthen my relationships with my cousins.  We struggle to find things to do that don't involve their addictive technology devices, but we make memories along the way. We have invented new ways to use the six golden tokens they found lying around, we have shown the world our silliest dance moves on our walks along the river, we have created tunnels for our race tracks to go through, together we have worked tirelessly on our assignments. We might be all struggling to say goodbye to our usual daily routines, but over here, we are welcoming the new memories into our lives with smiles and gratuity.