Special times with special people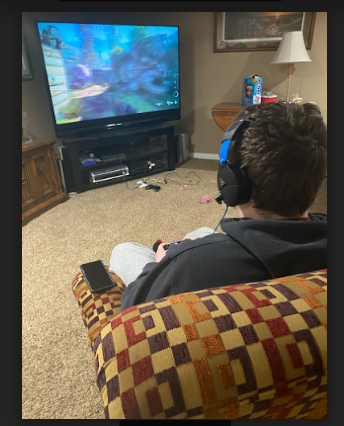 Since the quarantine began, my house has been packed to capacity. In total, there are ten people and three dogs living here. Each day is brand new and brings on different types of activities. Everyone makes sure to keep things interesting, too.
First, let's start with my parents of the house, Rod and Jill. During this pandemic, we have elected the two of them as the ones to visit the stores. Since both of them have to continue to work, they might as well be the only ones to be in public. The rest of us have tried our best to stay home.
We can now make it to the first couple, Austin and Abbi. Austin is my brother, and they came here from their house in Iowa City. They both attend University of Iowa. I would say Abbi is the one to go to for any schooling questions. She is very smart and leads her class, as she's becoming a dentist. Then, Austin is the gamer of the quarantine. If you need to find him quickly, just go to the basement and he's playing playstation. 
My second sibling is Lauren. She brings the stories to the quarantine. She gossips to help keep us in the loop for everyone's lives. Her plus one is Michail, and he keeps Austin company on Blackopps. I also can't forget about the energy source. My niece Ila, Lauren's daughter, keeps everyone playful. She's my bestie and hangs out with me a lot of the time.
Last, but not least, is my sister Rachel. She's the artist of the group. She is helping me paint my wall and has also learned how to sew in these few weeks! She dates Ezequiel. Zeke is definitely a handyman. He helps my dad out a lot with all of his projects as he is into construction. 
Now, we end with my personal favorite, me! I would say I'm the one who does it all. Depending on the day is depending on who I hang with. If it's a day filled with school, Abbi, Games is Austin, playing outside is Ila, and so on. If I ever do want a free day, it is best to find me in my room. I really like to read and I just became addicted to this new book series!
In such difficult times, I'm glad to have such a wide variety of quarantine buddies. It keeps every day interesting. I wouldn't want to do anything else.