Perspective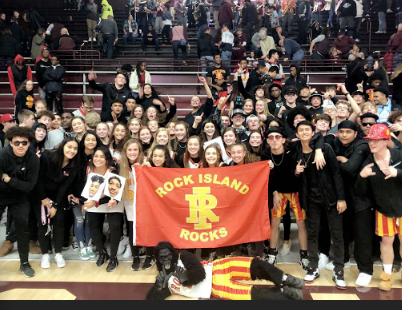 I used to hate waking up early to go to school every morning, and I definitely looked forward to leaving every day. But, as we receive the news that school is cancelled for the rest of the year, my heart breaks. I have spent 13 years in school, all leading up to my senior year and now, Covid-19 has taken that away from us.

My perspective on school has changed over these last few weeks.

"

I feel as if we have all taken our high school years for granted. None of us will ever get to be in the Rock Island High School student section ever again. We will never have to wake up extra early for NHS meetings or student council meetings again. I have a prom dress in my closet that may never be worn. I have a cap and gown that I may not get to decorate. I have a softball uniform that I may never get to put on again."

— Lauryn Dempsey

I miss all my friends and teachers that I used to see everyday. It is a very hard pill to swallow that I will never be inside Rock Island High School as a student ever again. As much as I complain about high school, it has given me so many wonderful memories and so many wonderful friends. It feels like just yesterday I was walking through the halls getting told to put my ID on. As much as we all hate that policy, if I could go through that just one more time, I would. As the realization sets in that we are actually done going to school for the rest of the year, I realize just how much Rocky has given me, and what I would give to just finish out the year like normal.

I will miss all my teachers that have taught me not only educational material, but life lessons, as well. I will miss going to school events and showing our school spirit together. I will even miss the little things like parking in the student parking lot or going through the lunch line. This is a bittersweet end to our high school year, but all we can do is be grateful of all the good things it gave us.

The Class of 2020 is missing out on a lot of "lasts", which is truly heartbreaking. But all of us have to remember that a lot of "firsts" are yet to come. I truly hope we all get to be together one last time in the future, whenever that may be. Just know that we are all in this together, and that no matter what, all of our hard work has paid off in one way or another.