Days in Quarantine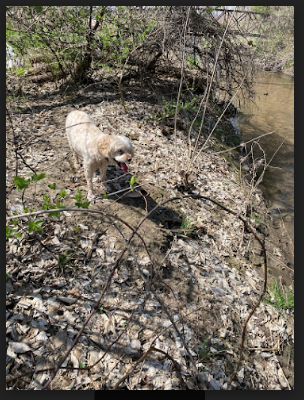 During these trying times, my days look a lot different than they did 3 weeks ago. I would wake up early, go to school, participate in extracurriculars, maybe go to work or hangout with friends, and then do it all again the next day. As the Covid-19 pandemic has taken away normalcy in all of our lives, I have had to find other ways to spend my time.
At this time I am still working, and with us being out of school and sports, a lot of my time is spent at my job. I am glad to get out of the house and talk to people other than my family, but it is also worrisome because you never know who has the virus and who does not. I am fortunate enough to keep this part of my normal routine consistent though, or else I may never get out of bed! My sleep schedule is no longer existent. I go to bed at all hours of the night or morning, and do not wake up until about 12:00 p.m. When I do eventually wake up, I check google classroom and get started on my assignments. Before we started online schooling, I would check every social media and scroll through TikTok for hours just to pass the time. I am only able to go from home to work for safety purposes, so I really miss my friends. A few times we have been able to get together to talk and hangout outside while staying six feet apart, but it just is not the same when you are used to seeing them every day. 
Since this pandemic, I have had a lot more time to do things that I enjoy. On my days off, I practice self care and workout, or go outside and enjoy nature. One of my favorite ways to pass time is to take my dog on walks or just drive around with my sister. My sister and I also play softball together, weather permitting. Softball was a big part of my normal routine before Covid-19, so I am lucky enough to be able to still incorporate it into my quarantine schedule. I have also been doing a lot of online shopping while staying home, which is slowly becoming an addiction that I need to stop before I have no money.
Covid-19 has taken us all out of our daily routines and has taken away some of our favorite things. That being said, I encourage everyone to look at the bright side of things and take some time to focus on yourself and some hobbies that you may have not had time to do in the past.