Pros and Cons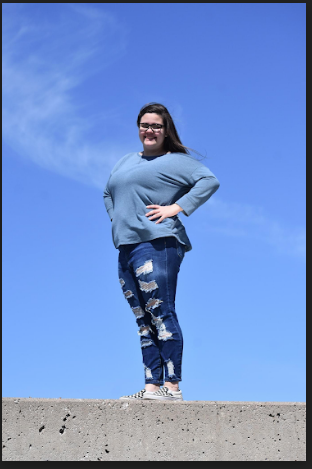 There are many pros and cons about all of the things that we have to do for COVID-19. Though the pros and cons are different for everyone. They also vary with which state you may live in because of closures. 
With having schools closed for the rest of the school year, there are both pros and cons. One con is that the seniors are unable to experience all of their lasts, such as their senior skip day, senior pranks, prom, and last day of high school. Some pros are not going to school, not being piled with work every day, and being able to do our work whenever throughout the day, can take breaks whenever we decide to, and decide the order of assignments to do throughout the day. Another con is that people are missing out in their spring activities, and for seniors it hits a little bit harder for them because they will not have a senior night and they will not have the chance to go to regional, sectionals, and the chance of going to state. Some other seniors would not be able to have their last musical show and their last circles, which circle is a tradition for the theatre cast and pit where we would thank everyone for the awesome experience throughout the years and we also talk about all of the memories that we had made throughout all of the rehearsals. For all students, they will be missing out on making the last memories of their school year, and for me, I love hanging out with my friends and it is hard to know that I can't hang out with them in person. 
Other things that have happened since the virus has broken out and it has affected restaurants. A con is that some of the restaurants are struggling with trying to pay for stuff, but a pro is that everyone is spreading the word about the different places to try out and so people can support the restaurants. The people have shared out over facebook to show what type of food that they received from different restaurants. Most of the people have also asked for recommendations for new places that they should try out. Some of the restaurants are giving back to the community and it is their way of saying thank you for all of the support. 
Since we are now staying at home, some pros are that we are able to try out new things, find new hobbies, learning things that some people think that they wouldn't be able to do, and working on projects that they have been planning on doing for a while. For me, I have gone into my basement and found an old hobby that I had about six years ago which was rainbow loom bracelets and charms. I had just recently bought a latch hook rug kit and I plan on working on that for a while. But with pros, there are cons and some of those are where people are still going out and hanging out with their friends and not keeping their six feet apart like we have been told by our Governor J.B. Pritzker. Some people think that it is ok if they would take little trips out to places to just hang out with other people. Another con about staying at home is that you can't go out and be with your relatives and spend time with them. Even having a relative in an assistive living center it is hard to stay connected with them and the only way we are able to do that is if they would go out onto their balcony, and we would have to talk on the phone or we would be talking from the ground to the third level. 
For some of the families, these times are the hardest because they might have a relative that works in a hospital or they are just working at their essential jobs. There are many cons with this topic because there are people that can't be with their families because they are working with the patients that have the virus and they have to quarantine themselves from everyone for the safety of their loved ones. For example, my aunt works at the Moline hospital, and sometimes she is so scared to go in and help because she doesn't want to get infected and spread the virus to her family. Her husband is a cop and he is just as worried as her because people are not taking things seriously and think that it is still ok to go out and not be protected with a mask/ face covering.