Social Distancing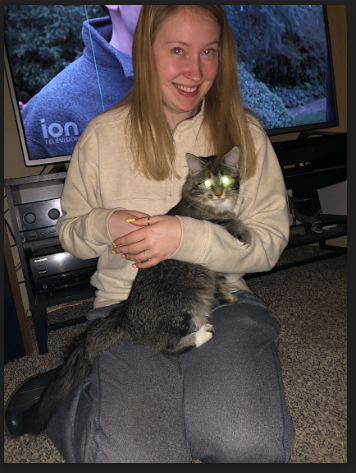 Stand six feet apart! Wear a mask! Don't touch anything besides what you need! Don't go out unless you need something essential! Wear gloves! Stay inside the house! Don't see friends! These are the rules of quarantining and social distancing. I mostly follow these rules, but sometimes it's hard because I'm an essential employee. 
Most days, I watch my brother while my mom is at work, then I drop my brother off at her work so I can go to work. While I'm at work, I do wear a face mask, but I feel like wearing gloves doesn't really protect you from anything, instead, it spreads the germs and bacteria around more than if I wasn't wearing gloves. I'm constantly sanitizing my hands, washing my hands, disinfecting frequently touched items, and more. I'm being as cautious and careful as possible at work because the sales are sky-rocketing. The sales numbers have increased because we are conveniently located in the middle of Rock Island, and one of the few places still open. I understand people are bored at home, but some people don't even care about the virus at all and aren't being safe for the other people who are concerned about the pandemic. 
I don't see family besides my mom and my brother, but that's only because we live together. I don't see friends unless they happen to stop by at work. I do keep in contact with my friends by texting and facetiming, but even that's hard sometimes because I'm busy doing homework, taking care of my brother, cleaning the house, or I'm at work. I have a lot on my plate at the moment, but I'd be happier knowing that soon all of this will be over, and I'll be able to see my friends and family again. I'll admit that I'm not much of a people person, but I miss seeing random people out and about. I miss being able to text my friends to make plans. I miss having sleep overs. I miss seeing my grandma. She's always been a big part of my life and it sucks not being able to drive the 5 minutes to see her and spend time with her.
"
Sure, we text an call just like I do with my friends. But texting and calling isn't the same as seeing someone in person or being able to give them a hug. I'm ready for normalcy again."
— MacKenzie Noppe