Moving Forward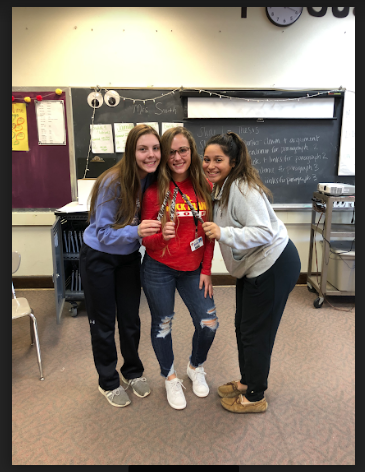 It's so easy to take things for granted. Especially when we live in a world filled with social media. School is one of those things a lot of us take for granted. We all complain about how we hate school, which many people may feel that way, but I personally loved school. 
I have to say I am not a fan of all the school work, as many of us can agree on, I'm sure, but I loved the people I was surrounded by. I love all the teachers I've had over the years and can't thank them enough for all they have helped me with. I'm also thankful for the students. I have a great group of friends that I loved seeing every day in the halls, but also the people that you just make small talk with.
"
I wish I had one more day with all those people. I wish I could have everybody I've known through the years, sign my yearbook, take pictures with them, and spend our last, special moments together. It's very upsetting to me that I won't be able to have anyone sign my yearbook this year because that's something I look forward to at the end of every year. It's especially upsetting this year for me personally, because this year I helped create the yearbook, and I was looking forward to seeing everyone enjoy what I helped out a lot of hard work into. 
— Kailyn Sanders
Going into college, I plan to appreciate everything so much more, even the little moments. I plan to spend as much time with the people I care about, as often as possible. I wish I had to realize this a different way, and not the hard way. Things happen, and even if it's not under the best circumstances, it can shape you into a way better person.